At 06.09.2019  you can order the Album "Piano Fantasies" in all Download and Streaming Stores.

Meditativkilofon present his new album, which was created under the influence of the piano. 17 lounge songs with different piano melodies.


---
Swimming Pool - Spoq (Trip-Hop, Electro)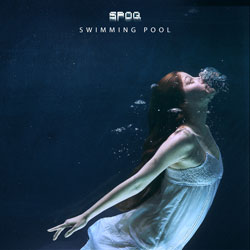 At 30.08.2019  you can order the Album "Swimming Pool" in all Download and Streaming Stores.

With "Swimming Pool", Spoq releases a new mind bending cinematic album. This work manages to combine warm, intimate, introverted acoustic instruments and melodies, with analogue basses, glitches, fat beats and sometimes even disharmonic, aggressive sounds. This is not at home in one genre, but rather draws chill hop, trip hop and ambient vibes just to juxtapose them with cinematic IDM and sometimes even Synth Wave and Drum'n'Bass elements. Spoq's very specific sound is very present in this album. It can maybe be described as shattering a symphonic orchestra together with vinyl crates and a bunch of broken synths, only to search for the most fragile shards and most solid pieces at the same time to puzzle together something completely new. Even though it is an instrumental album, the themes behind "Swimming Pool" have a great emotional depth. Writer and producer Wolfram Gruss describes it as a very personal meditative musical reflection on what it means to be human: "A public swimming pool is a sort of microcosm, where for a short time we become the same. We jump in the water to swim, cool off, play, exercise or recreate. It does not matter where you come from, how you have gotten there, what your story is, what you own...everyone is just keeping their heads above the water. At the same time we become vulnerable as our bodies are exposed, the flaws and scars we rather keep covered up might show, our worries, problems and pains are waiting for us as soon as we leave the water. This is exactly the ambivalence I wanted to express with the title track. It is slow, relaxing, almost corny at times, but at the same time probably the saddest and heaviest piece of music I've ever created." Whether you follow this thought process or not, "Swimming Pool" is definitely an album for connaisseurs looking for unusual and uniquely deep electronic music.


---
IBIZA Midnight Lounge Grooves - Mazelo Nostra feat. Stepo Del Sol (Nu Jazz, Funk, House)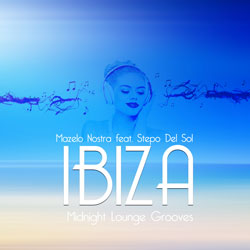 At 23.08.2019  you can order the Album "IBIZA Midnight Lounge Grooves" in all Download and Streaming Stores.

Mazelo Nostra und Stepo Del Sol werden nach Ibiza reisen und vor Mitternacht alle Lounge Cafés besuchen. Sie werden Spaß haben und die Sommerzeit genießen. Ihre Idee soll sich im neuen Album IBIZA Midnight Lounge Grooves widerspiegeln. Das Album ist eine Mischung aus Lounge, Nu Jazz und House. Natürlich fließt etwas Funk von Mazelo Nostra mit ein. Stepo Del Sol hat ihren sommerlichen und fröhlichen Flair mit eingebracht. Das Ergebnis könnt Ihr nun hören....... Mazelo Nostra and Stepo Del Sol will travel to Ibiza and visit all the lounge cafés before midnight. They will have fun and enjoy summer time. Their idea will be reflected in the new album IBIZA Midnight Lounge Grooves. The album is a mixture of Lounge, Nu Jazz and House. Of course, some funk from Mazelo Nostra flows in. Stepo Del Sol has brought in her summery and cheerful flair. Now you can hear the result.......


---
Chandini Buddha Lounge 5 - Yantra Mantra (Buddha Lounge Chillout)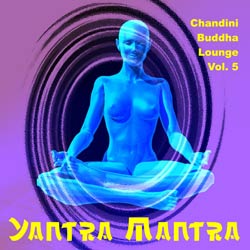 At 24.05.2019  you can order the Album "Chandini Buddha Lounge 5" in all Download and Streaming Stores.

Just like the parent albums before, Chandini Buddha Lounge Vol. 5 presents modern chillout and lounge music with asian flair and flavour. The 15 songs in this album also create a modern exciting mixture without renouncing the Asian culture. Following this principle there are several songs which stand in the tradition of the elder Chandini albums. But also you can find some innovative tracks which indicate an individual way to combine musical elements intending to give Yantra Mantra a self contained identity of east/west fusion music. Sit back and enjoy it... DVM287-Salt_Lounge-Spa-Wellness-MazeloNostra_feat.StepoDelSol.jpg


---
Paradise Beach - Meditativkilofon (Easy Listening)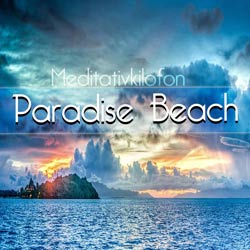 At 17.05.2019  you can order the Album "Paradise Beach" in all Download and Streaming Stores.




---
Musician - Van (Nu Jazz)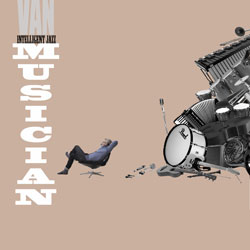 At 15.04.2019  you can order the Album "Musician" in all Download and Streaming Stores.

Album Van-Musician is the first creation this year. Already well - known to many multi-instrumental composer VAN, created a musical album that conveys the atmosphere of the latin rhythms of boss nova, which immerse in the atmosphere of romantic Latin America, reflecting its beauty, love, joy and happiness. As well as the album will sound tracks with jazz improvisation, a bit of lounge rhythms,as well as in the tracks will sound retro keyboard solo instruments, the album promises to immerse the listener in a stunning atmosphere ,beautiful and intelligent music. We wish you all a pleasant listening.