---
Lazy Hammock's track 'Searching feat Ivan M-Sax' was licensed by CBS for the hit US sitcom 'Life In Pieces.'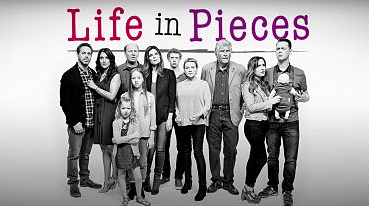 LAZY HAMMOCK is signed to German label DIVENTA MUSIC, and has released 5 albums to date including 1 remix album. Her productions & remixes have been licensed for TV and numerous other companies including; CBS, K Digital, Mood Media, Play Network and Medianet and to over 1000 compilations worldwide, including MINISTRY OF SOUND, SONY BMG and EMI amongst many other labels

LAZY HAMMOCK is a UK Artist, Producer, DJ, Songwriter, Vocalist, Remixer and Radio Presenter who is constantly in demand for her songwriting, vocals and production skills from artists and labels alike and for her chilled DJ sets from Promoters and venues. Her music has its own inimitable style and she is well known for her infectious, warm, laid back style of soulful/chill-out, productions and remixes, and also for her captivating live stage performances. She has also been the main DJ at many High End events including; 100% Design Show, London, The opening and closing parties for Clerkenwell Design Week, The Icon Awards, Showroom parties for Surtio, Bene, USM and CaesarstoneUK and has also played in Ibiza and many other countries around the world.


---
Midnight Grooves (Smooth Jazz Lounge) - Mazelo Nostra (Funky Lounge)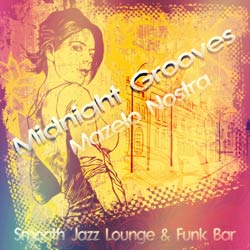 At 01.06.2018  you can order the Album "Midnight Grooves (Smooth Jazz Lounge)" in all Download and Streaming Stores.

Mazelo Nostra third album present a kind of smooth Jazz and Lounge with parts of Funk Music. Interesting Music for happy moments. Listen during you drive with car in sun, listen it before you go to a party and listen it as background music. Perfect for your life!


---
Call of the Dessert - Lazy Hammock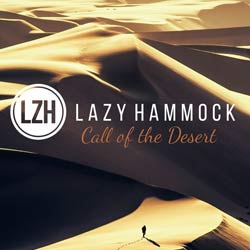 At 25.05.2018  you can order the Album "Call of the Dessert" in all Download and Streaming Stores.

Call of the desert takes you on a deeply chilled and emotive musical journey, from the sunsets in the Sahara to the sunrise in Ibiza


---
The Null Hypothesis - Voice of Fractals (Production Music)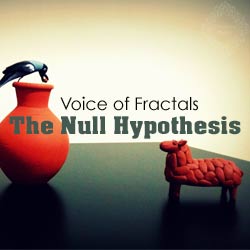 At 01.12.2017  you can order the Album "The Null Hypothesis" in all Download and Streaming Stores.

An exquisite collection of musical tracks of various genres for background music use and pure listening pleasure for audiophiles and music lovers. Each track is meticulously made with creative, unique sounds and tonality that you would have never heard before and suits a plethora of projects, be it production music, movie and TV trailers, commercials, ads, game music, and hold music. With passion from the exotic house of Voice of Fractals. For a truly creative and ethereal musical experience.


---
Oak - Pianochocolate (Lounge)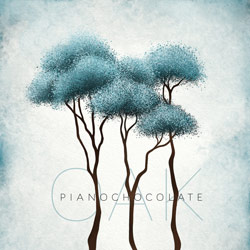 At 13.10.2017  you can order the Album "Oak" in all Download and Streaming Stores.

This autumn together with long-awaited chill and colors brought us a new album of Pianochocolate which is called «Oak». In a context of the collective's creative way, this one can truly be compared with some new fresh wind. «Oak» is different by its atmosphere, dynamics and sounding from all that Pianochocolate has been doing so far. But it doesn't presuppose any losses in quality, tenderness or strength. In fact, this time Michael Korumenko's music, which we loved for neat harmonies, timid piano and melancholic musical landscapes, charms a listener with quite new shades and rhythms of wind playing in a tree crown. The sounding of analog synthesizers, which made a basic ground for «Oak», and the experimental way of creating pieces enriched Pianochocolate with quite a new deepness and wideness. This autumn our classic black chocolate present a new filling; for a true musical gourmet not tasting it would be a pitiable loss.